-Trojan Arduk: P1/P2: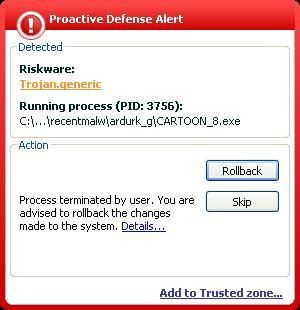 -Trojan dialer.ht: P1/P2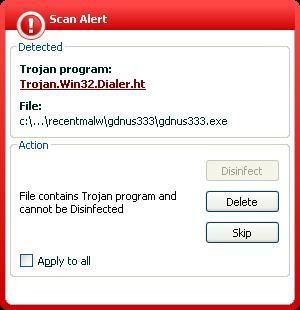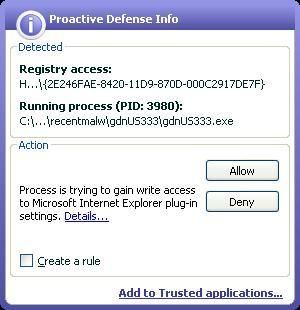 -Backdoor PackBot.p: P1/P2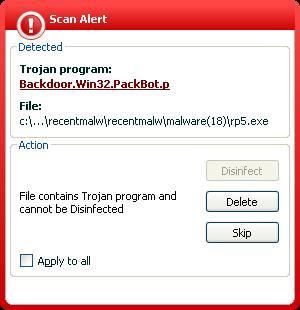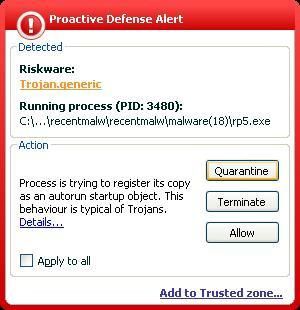 -Bat Virus: P1/P2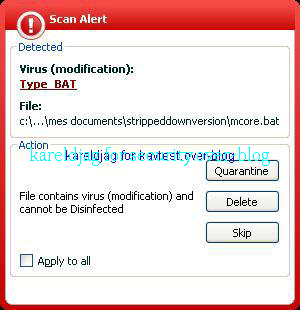 -Wmf trojan downloader variant: F1/P2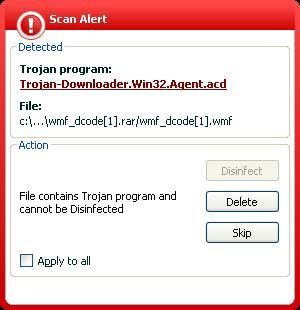 -Trojan Nyxem: P1/P2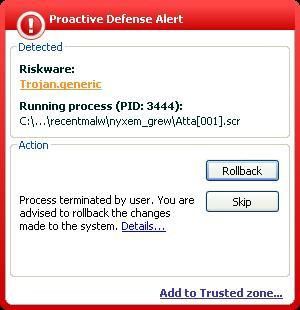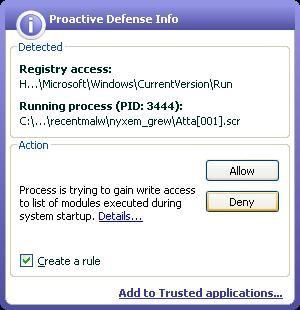 -Backdoor Win32.vb.yh: P1/P2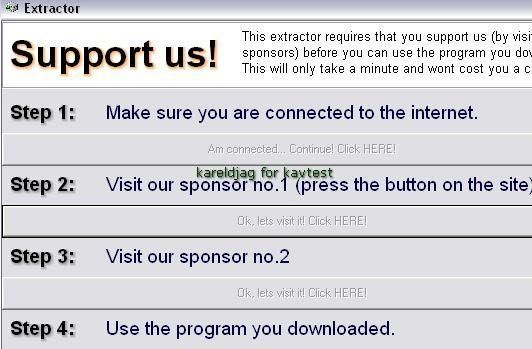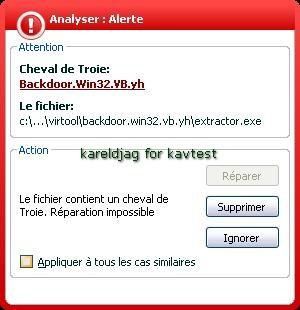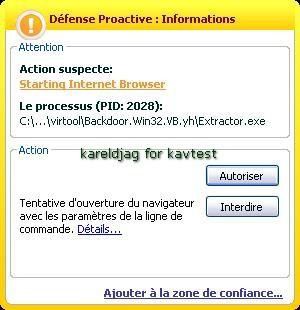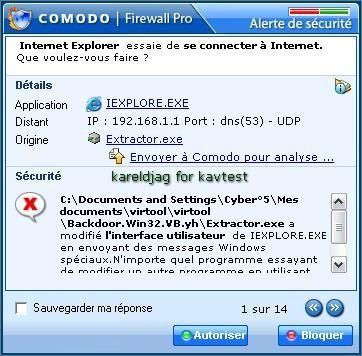 -Eagle Agent Trojan: P1/P2
This trojan from China is not known from AV databases: most of them play a kind of quizz, the more funny verdict is given by McAfee: New Malware.b...euh...what happens to New Malware.a?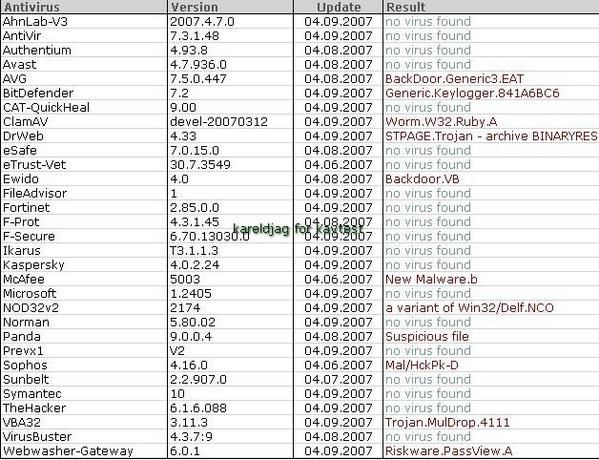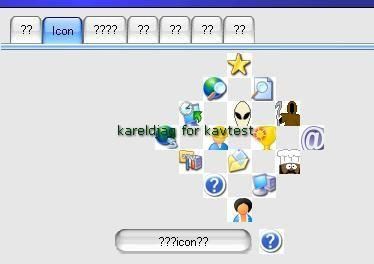 We build the server that we rename "ShakiraXXX.exe"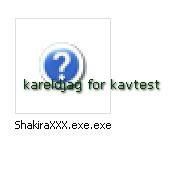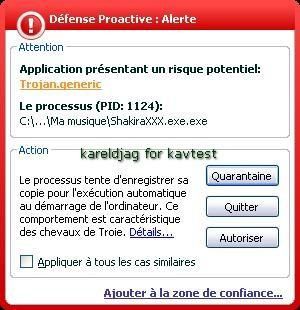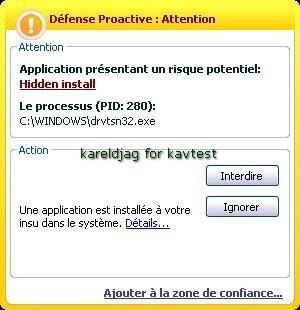 -Backdoor Ruledor: F1/P2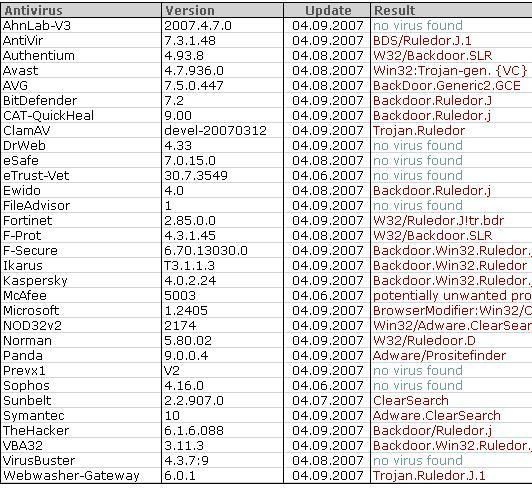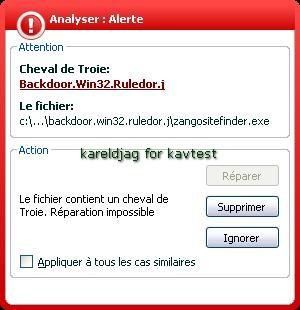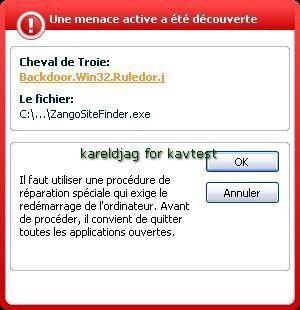 This backdoor does not try to be permanent, but just try to connect: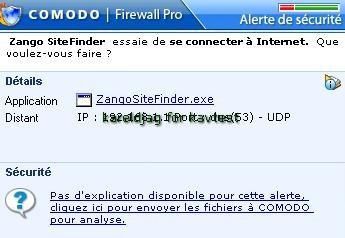 -Drive Cleaner: P1/P2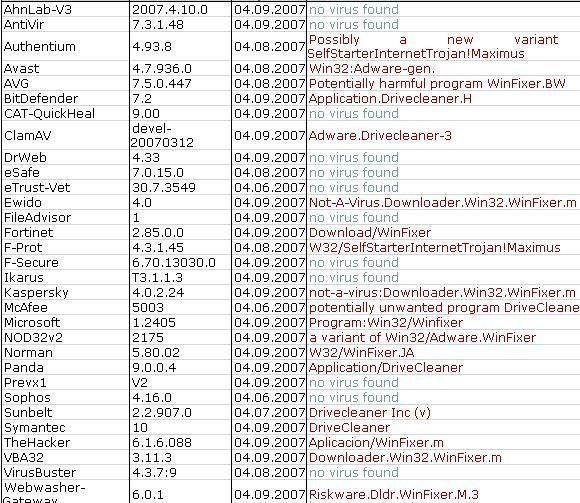 This is here a classical example of roque products infection: via pop up advertising from various sites, the inexperienced user accepts the download and the installation of the free product.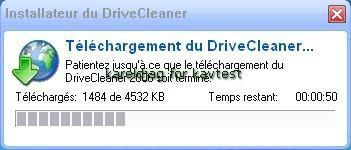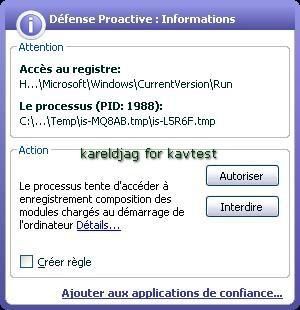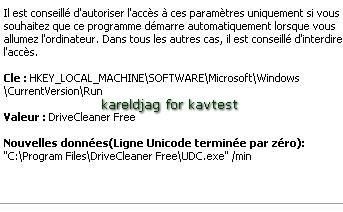 The install is blocked:

-Trojan Clicker Small.jf: P1/P2
The web is full of free programs which are free because they display advertisments.
This is the case of
Web TV
, a french program very useful to see the BBC news, but a little bit intrusive (advertisment, browser hijacking).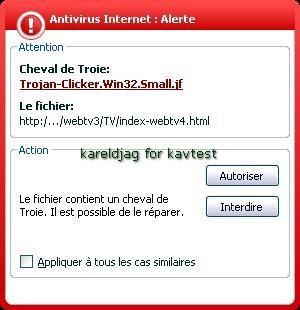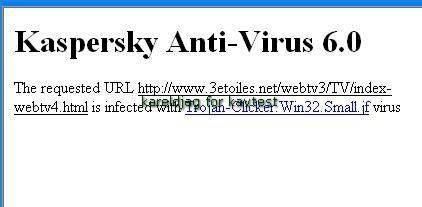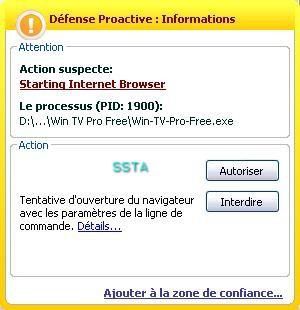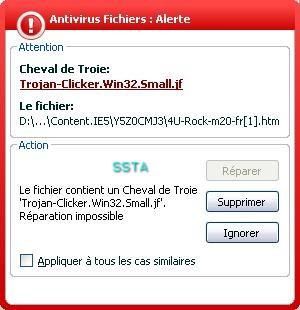 -Trojan Spy GodZilla: F1/P2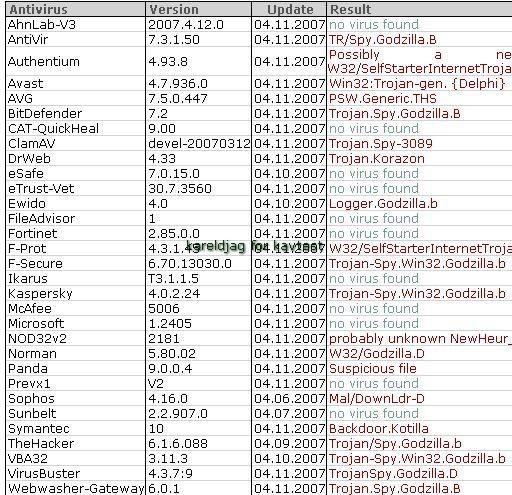 Firewall alert:

-Rbot.ayr: P1/P2 (trojan generic)

-Rbot.gen: P1/P2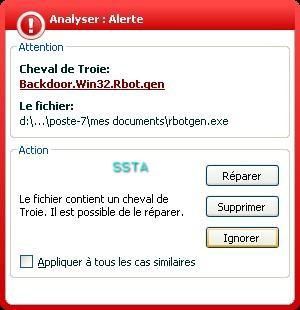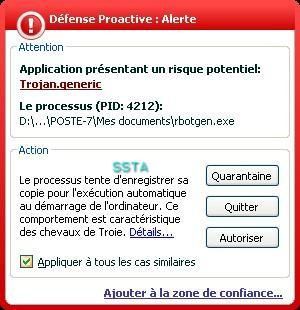 -Rbot.gen variant: P1/P2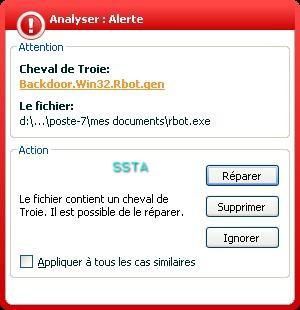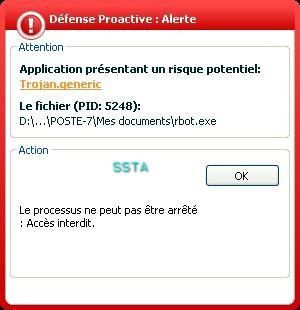 -Backdoor Hupigon.bde: P1/P2